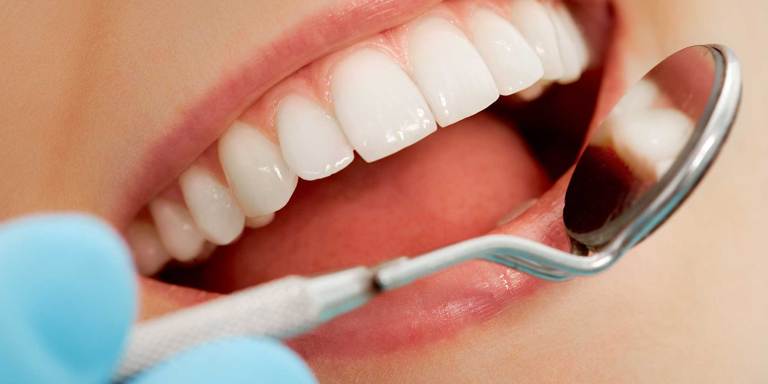 During every dental checkup, we will visually check and feel around for any signs of oral cancer. We check for signs of visible lesions inside the mouth and gently feel around the jaw for any lumps or swelling that may be present. Many early signs of oral cancer can go unnoticed by people as they go about their daily lives but we want to make sure that your overall oral health is in as best condition as possible when you see us for a dental checkup.
It is recommended to have a full set of dental x-rays taken once a year during a regular dental checkup. Most dental insurance plans will cover the cost of x-rays taken once a year and should not be skipped out on. Dental x-rays will expose any problems that might be currently present and can be used to prevent problems that may occur in the near future. Tooth roots, jaw bone and sinuses are all visible with a quick x-ray which allows us to detect problems with the bone surrounding teeth and even allow us to see teeth that have not erupted such as permanent teeth in children or wisdom teeth in adults.
Safe, Digital X-rays
We use modern digital x-rays that use an extremely low level of radiation to create an x-ray. Digital x-rays also eliminate x-ray films from having to be developed which also minimizes the time you spend in our dental chair.
A time goes by, plaque that is allowed to sit on your teeth eventually hardens into bacteria harboring tartar. Tartar reacts with the foods you eat and leads to tooth decay. Not only that, the bacteria in tartar can start to smell and is a common cause of bad breath.
During your dental checkup, we use a special tooth scaling tool that is used to effectively remove the hard build-up of tartar. This process is most commonly known as tooth scaling. Scaling will remove tartar build-up on the front and back surfaces of your teeth, just above the gum-line. Sometimes, we may detect tartar working its way blow the gum line. In these cases, root planing, also known as a deep cleaning is necessary to remove this tartar from the tooth's root.
Your Comfort Is Most Important!
Dr. Nhan knows how important it is for you to be comfortable during your oral exam. Tooth scaling is often thought of as an unpleasant experience because it is associated with a very sharp "poky-thing" that hurts when it is used. Our office uses a special high-tech ultra-sonic tooth scaling tool that vibrates at very high speeds which quickly breaks up the tartar without having to keep scraping away at your tooth. Using the ultra-sonic scaling tool not only means a more comfortable experience but it also means the scaling process is done in much less time!
Rough tooth surfaces are exactly what plaque loves to grab hold of and start hardening into harmful tartar. After your teeth have been thoroughly cleaned, we will use a special tooth polishing tool and a flavored polishing compound to polish your pearly whites. Tooth polishing effectively smooths tooth surfaces making it difficult for plaque to grab on to. After tooth polishing, you will be able to tell a difference with how smooth your teeth feel, as well as visibly see that they're looking their best.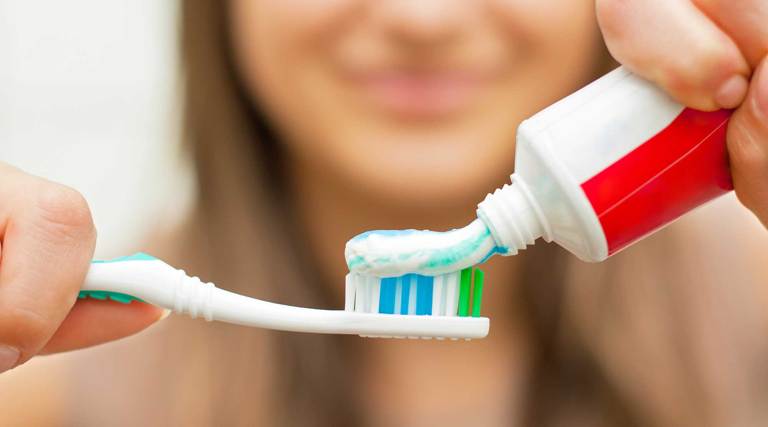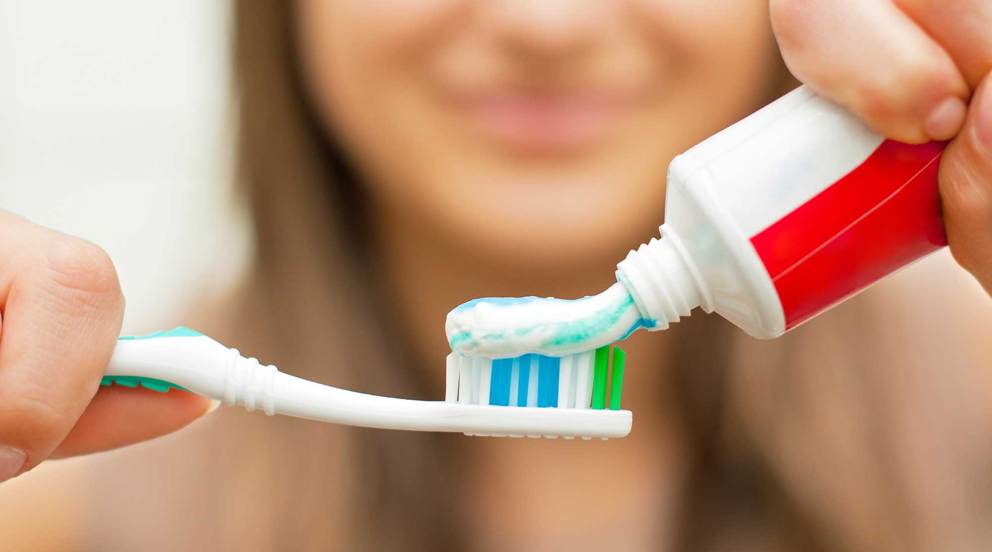 For children between the ages of 6 and 16, we will generally incorporate a fluoride treatment to help strengthen tooth enamel that can prevent cavities. Fluoride treatments are also beneficial for adults.
Request and appointment and talk to us more about fluoride treatments and see if your teeth can benefit from fluoride. To learn more about fluoride, click here.
A Beautiful Smile
Is Waiting For You
Our office provides smile makeovers to achieve the beautiful, natural look you seek. We can reshape your natural teeth to make them straighter or more youthful in appeal. Our Fair Oaks office make it convenient to those living in Sacramento to receive great cosmetic dentistry and is only a short drive away!
Make an Appointment
Call 916-965-7188