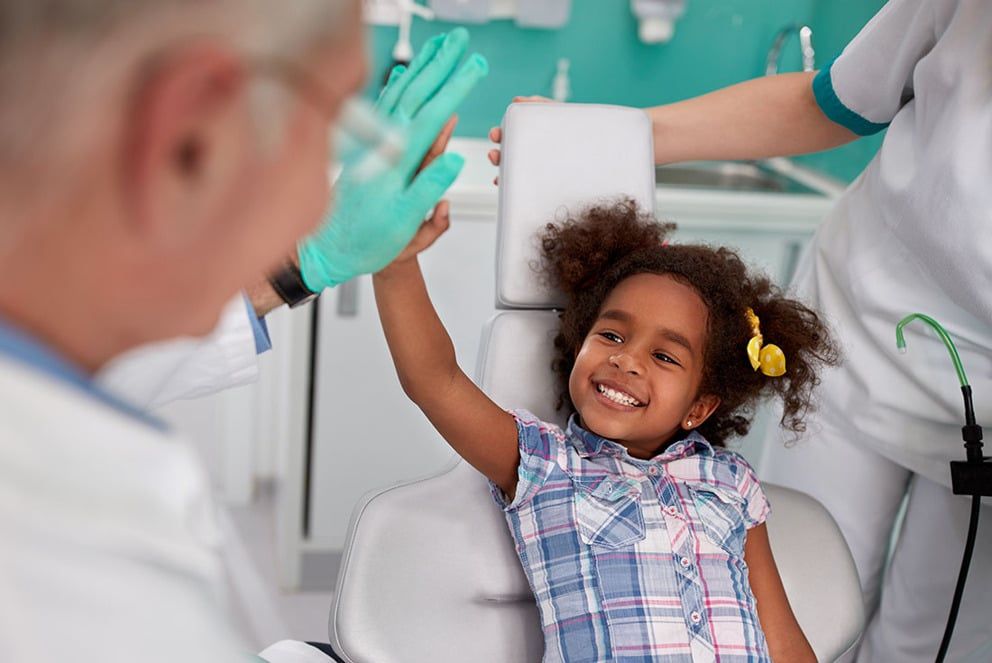 A staple component of your child's dental care includes x-rays, often more frequently than you may require them. During the developmental years, children's mouths change and grow extremely quickly, and are also more susceptible to tooth decay. For these reasons, it's critical to stay on top of oral health and receive comprehensive information on any potential issues that may arise.
Many issues cannot be detected in clinical examinations, and require the use of x-rays to aid with detection and diagnosis. Those issues include:
Cavities
Erupting teeth
Diagnose bone diseases
Evaluate the results of an injury
Plan orthodontic treatment
Dr. Nhan is especially conscientious when it comes to radiation exposure and your little one. Although radiation is a legitimate concern, with modern technology and safeguards , the actual exposure in a dental x-ray examination is negligible. Additionally, undetected and untreated dental problems pose a far greater risk to your child's health.
A Beautiful Smile
Is Waiting For You
Our office provides smile makeovers to achieve the beautiful, natural look you seek. We can reshape your natural teeth to make them straighter or more youthful in appeal. Our Fair Oaks office make it convenient to those living in Sacramento to receive great cosmetic dentistry and is only a short drive away!
Make an Appointment
Call 916-965-7188